Sigma Nu Fraternity
Love, Honor, & Truth
---
Interested in Joining Sigma Nu Cornell?
Welcome to the Gamma Theta Chapter of Sigma Nu Fraternity chartered at Cornell University in 1901. Sigma Nu will be recruiting its next class of undergraduate brothers during the 2021-2022 school year. Brothers will be able to live in the Chapter House beginning the fall semester of 2022.
Some information about our chapter:
Mission
· To develop ethical leaders and perpetuate lifelong friendships.
· To foster personal growth of its members.
Central Values
· Love
· Honor
· Truth
Zero-Tolerance Policy
The Chapter has zero-tolerance for the following:
· All forms of hazing (physical and psychological)
· Sexual misconduct
· Use of hard liquor and drinking games
· Presence of alcohol in any form at New Member events
· Illegal drug use
Chapter Lodge
The Chapter Lodge, at 230 N. Willard Way, was built in 1910 using durable reinforced concrete construction. The Lodge overlooks Cayuga Lake and the property borders Fall Creek at the location of Ithaca Falls. For a photographic tour, click here.
If you are interested in joining Sigma Nu, please fill out this form or contact one of our officers and a member of the Sigma Nu team will be in touch with you!
To learn more about Sigma Nu Cornell and our brotherhood, including estimated costs for the 2022-2023 school year, please click here.
---
Alumni Giving to Sustain the Chapter
Alumni can support the chapter in three ways:
Click on the "Give to Sigma Nu" tab and use the drop-down menu for more information on the giving options and how to make your donation. Please consider giving to one, two, or all three pathways.
Status of Campaigns: The following chart shows progress in meeting our current campaign goals. The generosity of Gamma Theta alumni for stepping up to meet these goals is appreciated greatly.


---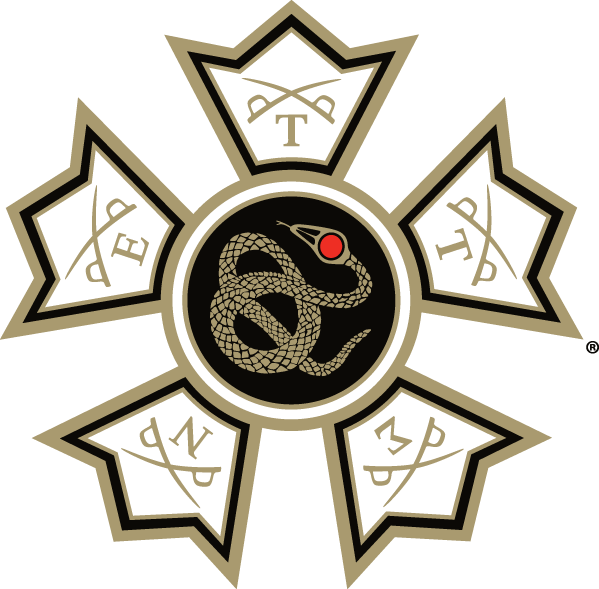 Chapter Leadership Update
January 2022
Sigma Nu is back and with new brothers! Our return to campus continues and the first formal recruiting effort since our suspension was a success. Ten young men signed bids recently to join Sigma Nu during IFC's formal Fall Recruitment Week and the fall semester. They will be a part of an expected much larger overall class once we complete spring rush, which is when the majority of Cornell Greek sign-ups occur. This fall rush class is a very good sign for the future of Sigma Nu at Cornell as there was tremendous interest by students in the message being promoted of our chapter's vision. Big thanks go to our outstanding partners at Sigma Nu National, who have one to three representatives in Ithaca to manage on-campus recruiting, including one representative living in the house the entire school year.
We are delighted to let you all know that a Sigma Nu alumnus has made a very generous gift to Sigma Nu as he will match dollar for dollar any giving up to $120,000 in total against a very important renovation project. We are going to renovate literally every window in the house in preparation for the fall of 2022. We have already raised $178,068 in alumni donations to this program (as of January 10, 2022), which means that with the alumnus' $120,000 match, we are at $298,068 and past our initial goal of $240,000.
The current single-pane wood windows (more than 100 of them) are original to the houses' construction in 1910 (111 years old!) and we are going to replace them all with thermal aluminum windows with screens. The window design and color will maintain the architectural style of the house and dramatically improve the energy efficiency of our house while also allowing for easy ventilation. Plus, all the leaded glass windows will be maintained and sealed in clear tempered glass. You can join this effort today by making your own donation. We will continue to fundraise for additional restoration projects, such as the Great Hall flooring and walls.
Continued alumni financial support is critical as we need to offset gaps in our operating budget every school year until the house is fully occupied and the dining program is fully operational. Sigma Nu alumni continue to rise to the occasion, and we successfully raised more than $100,000 during the 2020-2021 school year against our target of $100,000 in our Building a Bridge effort. You can join them today by paying your dues and, if possible, making an additional contribution to the Gamma Theta Property Association or making a donation to our Fall Creek Leadership Foundation. We will again have to raise $100,000 during the 2021-2022 school year, and that effort is well underway as we have already raised $32,600 (as of January 10, 2022). Thank you to all the alumni who have given.
There is still plenty of work ahead and we will continue to post updates on our progress on campus, along with giving updates for the window renovation and broader restoration opportunity. We'll send you more details on all of the developments via e-mail and in our Sigma News newsletter. If you want to get more involved or have any questions, reach out to GTPA President Bob Linden '71 at linden0552@yahoo.com. Thanks for your support of Sigma Nu!
---
Gamma Theta in the 1940s – I was there!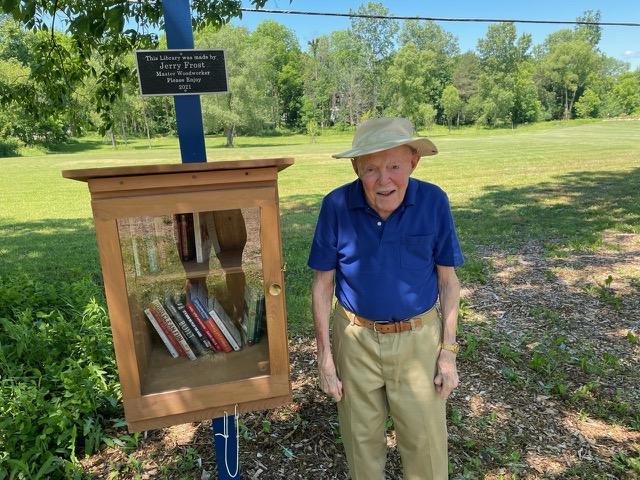 Editor's Note: Many thanks to Jerry Frost '48 for sharing memories of his time at Sigma Nu, and his wonderful donation of $25,000 to the windows renovation project.
Yes, World War II did come to Cornell and Gamma Theta. I (and I presume thousands of others across the country) was allowed to enlist in the Navy and graduate from high school in three years. Thus, my high school class of '45 graduated on a Monday night in 1944. The following Friday afternoon I was marching up the hill to Sage Hall to be issued uniforms, shoes, and bedding. Arms full, I was directed to my dorm, which carried the strange name: Llenroc. (I later learned that these fancy digs had been the home of Cornell's first president and the word was Cornell spelled backwards.) All fraternity houses, as well as other facilities across campus, had been requisitioned by the Navy as housing for the V-12 Naval Officer trainees. […read more]
---
In Memory of Arthur Wolcott '49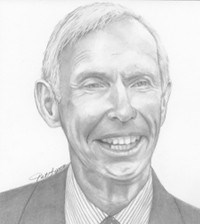 We are saddened to inform you of the passing of Arthur Wolcott '49. The Wolcott family's ties to Sigma Nu extend back nearly 100 years, as Arthur's older brothers Jerome '29 and Sam '36 were also Sigma Nus (Sam was the one who built the walk-in cooler in the kitchen). Son Mark '83 is a Sigma Nu, as is Mark's son, Michael '15. Daughter Grace '87 was a Sigma Nu Little Sister and is married to Sigma Nu Aaron Wadell '83.
Arthur was born in Corning, NY, in 1926 and passed away peacefully on September 24, 2021, in Sarasota, FL, at the age of 95. He graduated from Cornell in 1949 with a BA degree in economics and was a veteran of World War II, having served in both the European and Pacific theaters. […read more]
---
Where Are They Now? The '1 and '6 Alumni
For the second straight year, we won't be able to gather again in Ithaca in June for
Cornell Reunion
because of coronavirus. But the spirit of Sigma Nu is alive and well in our alumni, who continue to do great things in their careers, families, communities, and more. Check out these profiles of our Reunion year alumni, and send them an email to say Hello!
If you'd like to be featured here, reach out to Jaan Janes '85 at
jaanjanes@aol.com
.
Reunion Year Alumni Profile: Jack Reardon '96
…
Read More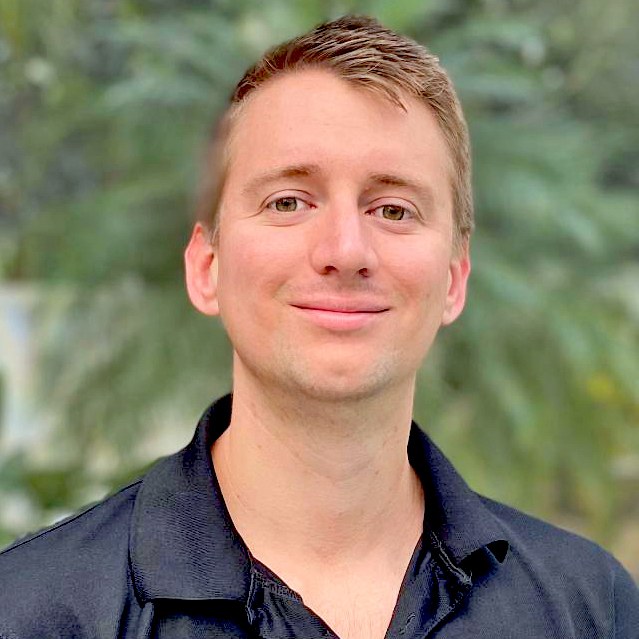 Reunion Year Alumni Profile: Alex Krakoski '16
…
Read More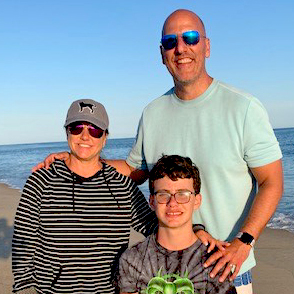 Reunion Year Alumni Profile: Steve Gettins '96
…
Read More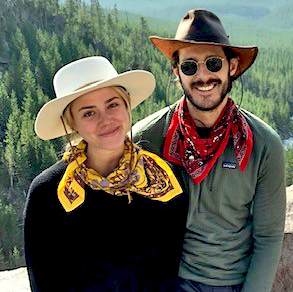 Reunion Year Alumni Profile: Matthew Doneth '16
…
Read More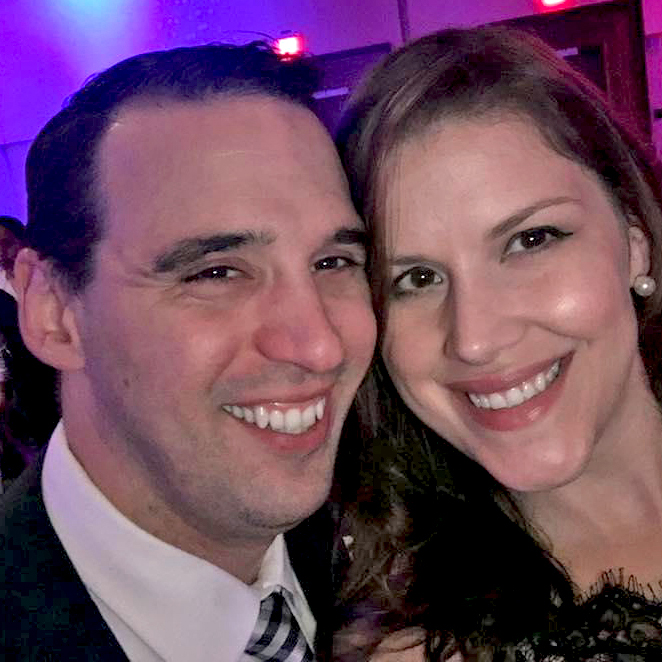 Reunion Year Alumni Profile: Matt Altomare '06
…
Read More
---
In Memory of Charlie Moore '51: a Cornell, Sigma Nu, and Olympic Legend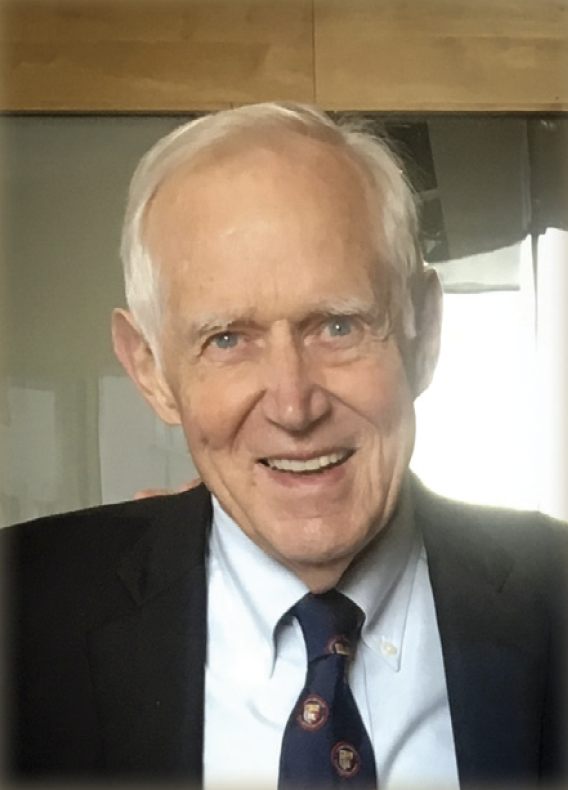 Sigma Nu lost one of its most beloved brothers when Charlie Moore '51 passed away on October 8, 2020. As noted on the Cornell Athletics website, "the impact on his family, the Big Red, and the sporting and business worlds will long be told." The same is true of his impact on our chapter, because Charlie was not only an esteemed alumnus but continued to be a staunch supporter of the chapter. He coined the "Building a Bridge" phrase for our current fundraising effort while attending our annual property association meeting in the fall of 2019. A fierce competitor on the track, Charlie never lost a race in the 400-meter hurdles during his outstanding career, which included a gold medal in the 1952 Summer Olympic Games in Helsinki, Finland. More information on Charlie's life and legacy can be found at www.CornellBigRed.com
[…read more]
---
Remembering Rich Shaffer '77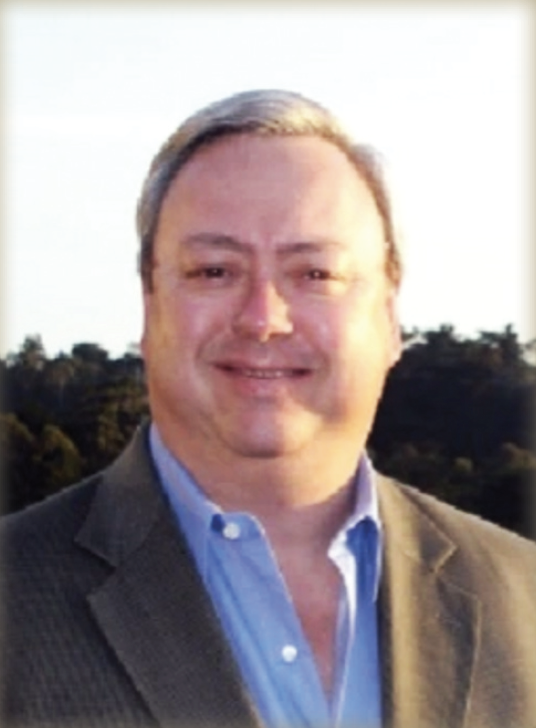 In the summer 2020 Sigma News, we memorialized the passing of Tom Paddrik '77, one of the "Jamestown 5": five high school friends from Jamestown, New York, who all went to Cornell's engineering school as freshmen members of the class of 1977 and who all joined Sigma Nu and stayed in close touch after graduation. Unfortunately, we must report we have lost another member of the Jamestown 5 when brother Rich Shaffer '77 lost his 18-month battle with abdominal cancer on March 30, 2021.
Gamma Theta extends condolences to his wife, Natalka Bukalo Shaffer, the entire Shaffer family, and his many friends in and out of Sigma Nu. Memories of "Shafes" shared here are from his wife of 41 years, Natalka, and one of the brothers who knew him best, another member of the Jamestown 5, Tom Swanson '77.
[…read more]
---
Snakes, Memes, and Musk
For the last two years, Max Tave '15 and Alex Krakoski '16 have been working part-time with Dot Capital, a NYC-based venture capital firm that invests in early-stage technology companies globally.
Dot Capital's founder and managing partner Joe Saviano, father of Brett Saviano '17, launched the firm in 2012 after previously serving as a partner at Baker Capital, a private equity firm that backed companies such as Akamai, which helped develop the first forms of global Internet and networking infrastructure that evolved into what powers the digital economy we live in today. Joe attended Lehigh University and is a Kappa Sigma, which is why he supports the persistence of a strong brotherhood like we have at Gamma Theta at Cornell. […read more]
---
Remembering Tom Paddrik '77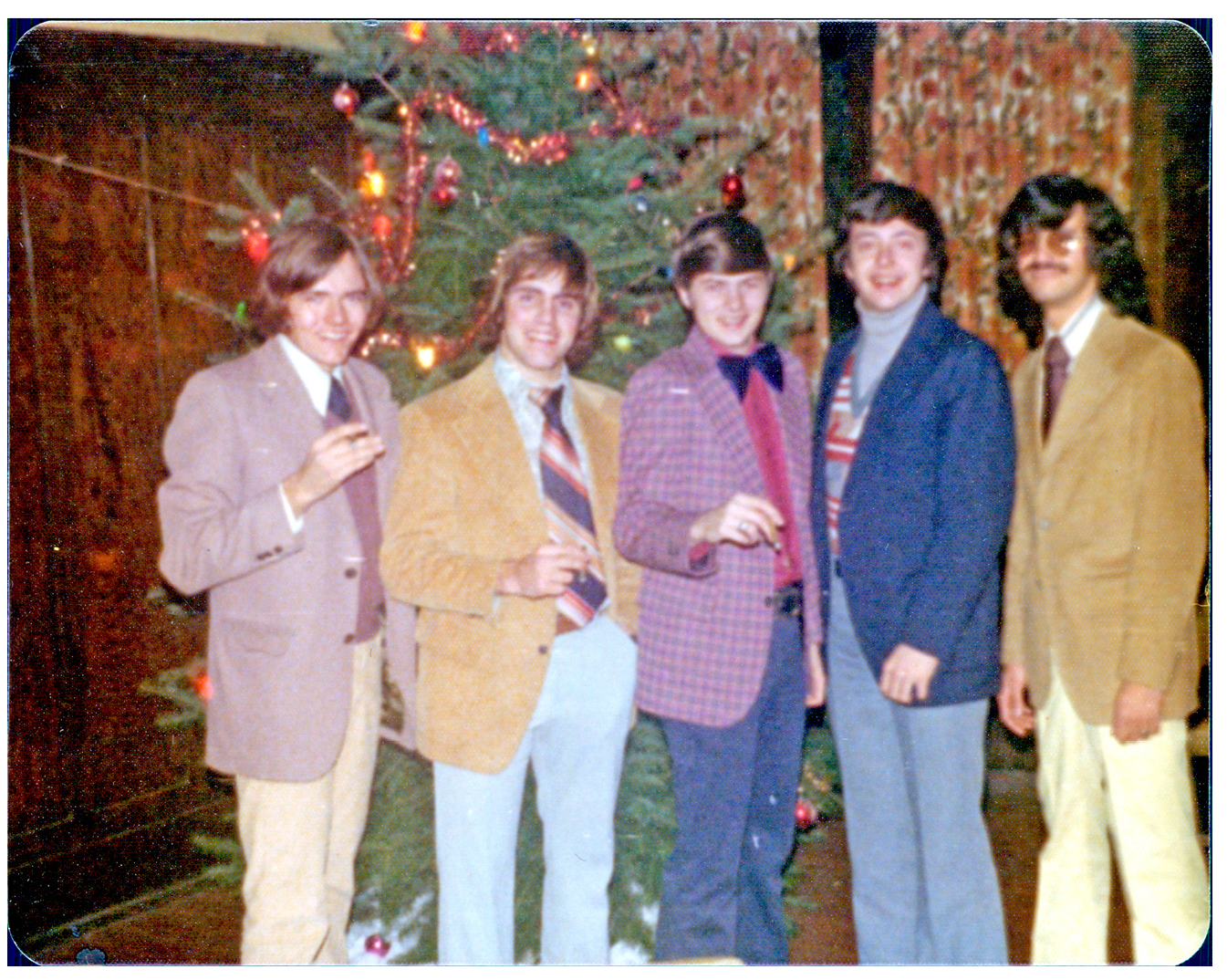 Sigma Nu lost a brother to COVID-19 on May 26, 2020, when Tom Paddrik passed away in Ft. Lauderdale, Florida. Tom was born on May 5, 1955, and was one of the "Jamestown 5," five high school friends from Jamestown, New York, who all went to Cornell's engineering school as freshmen members of the class of '77, and they all joined Sigma Nu and stayed in close touch after graduation. […read more]
Photo at left: The "Jamestown 5" during a Sigma Nu holiday mixer in 1973 while they were rushing the house. Left to right: Tom "Pads" Paddrik '77, Rick "Truck" Turner '77, Tom "Swannie" Swanson '77, Rich "Shafes" Shaffer '77, and Russ "Cuze" Cusimano '77.
---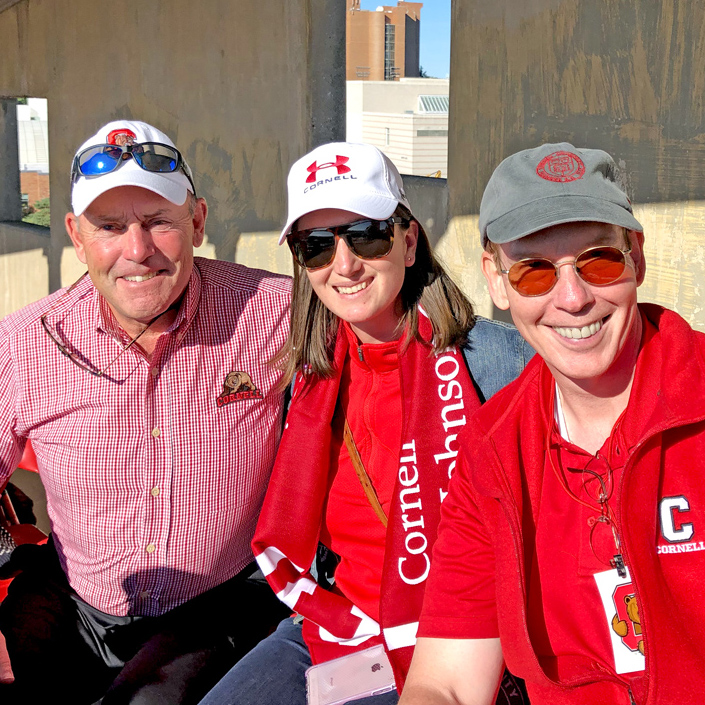 Cornell Homecoming 2019
Sigma Nu alumni returned to campus to take part in many activities including our Property Association annual meeting, tailgating (thank you Mark Wolcott '83 and family for hosting many of us), football against Georgetown, fun at the "Creeker," and a post-game alumni reception at the house.
You can
click on the pix to check out who was there!
---
Your Generosity Matters
Alumni dues go a long way to enhance 230 Willard Way, and recent improvements include a new paved backyard parking lot, basketball hoop, and new bedroom flooring.
Pay alumni dues online
and contribute to Sigma Nu today!
Social Networking